HIPAA Training
HIPAA Compliance 360 with Practice Metrix
The skilled HIPAA professionals at Practice Metrix have gleaned through 1000's of pages of legislation and protocols. They have devised a simple yet comprehensive solution for you to confidently rest easy.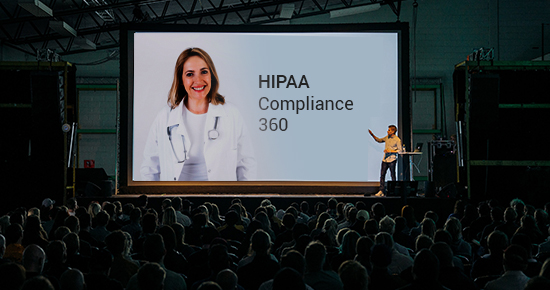 HIPAA Compliant 360
Crafted remedy to make you HIPAA Compliant 360 any HIPAA Happy

Easy to Use
Equipped with an Innovative, easy to use online portal.

Ideal Solution
Comprehensive, Multi-faceted solution for Successful HIPAA Compliance
HIPAA for the everyday provider.
Our online course will cover a number of important terms, definitions, and responsibilities of medical and dental practices in protecting patient health information as directed by HIPAA, Health and Human Services, and the Office of Civil Rights.
The goal of this information is to provide context to the many guidelines that we are facing in our day to day business of treating patients.
The goal of this course is to promote a basic understanding and to create an avenue to pursue the questions that will arise as you seek to make your practice compliant. In addition to the course, we also offer a more comprehensive evaluation to help you better understand your practice's needs.
Topics
What is HIPAA and the HITECH Act
Who is involved in the HIPAA and HITECH Act and how it affects your practice
Penalties for noncompliance: Civil and Criminal
Guide you through the Risk Analysis Process
Introduce the Security Management Process
Administrative Safeguards including a contingency plan
Physical Safeguards including facility access controls
Technical Safeguards including audit controls
Covered Entity (CE) Checklist
Help you enhance your HIPAA security posture
Each course attendee will receive a certification upon completion of this course for you to retain in their employee file.